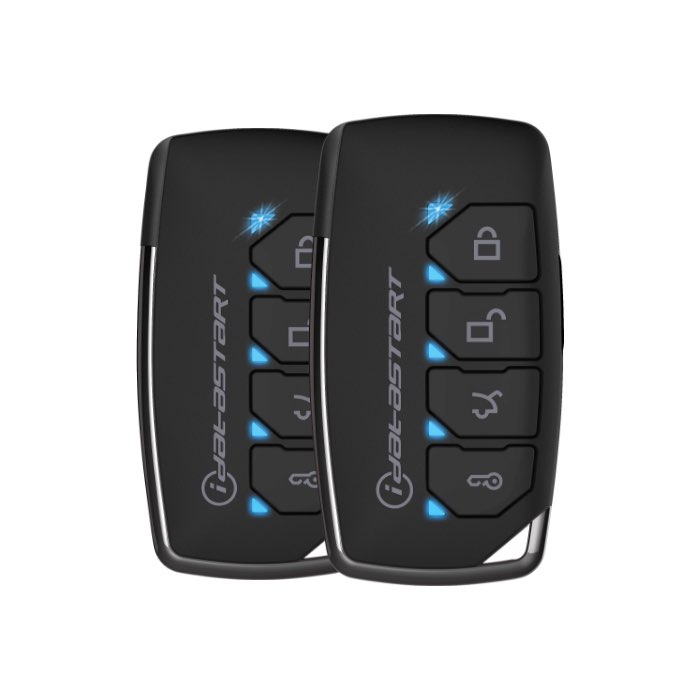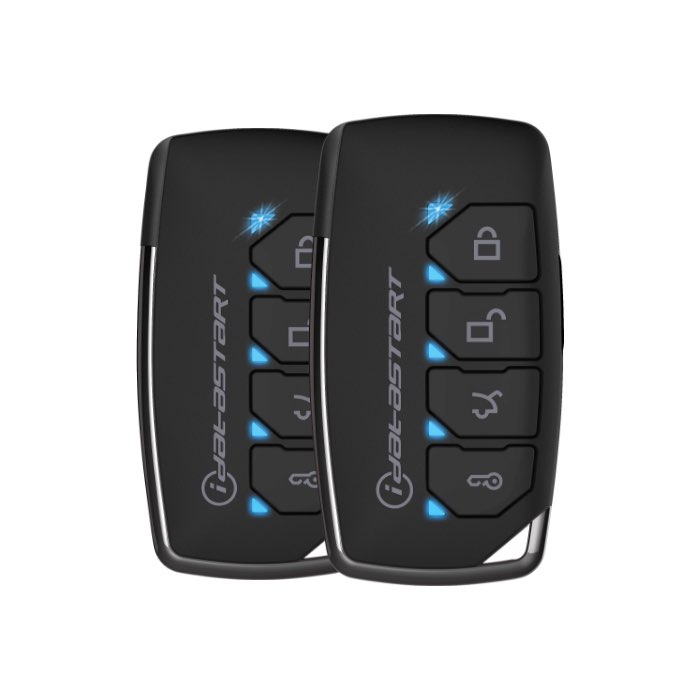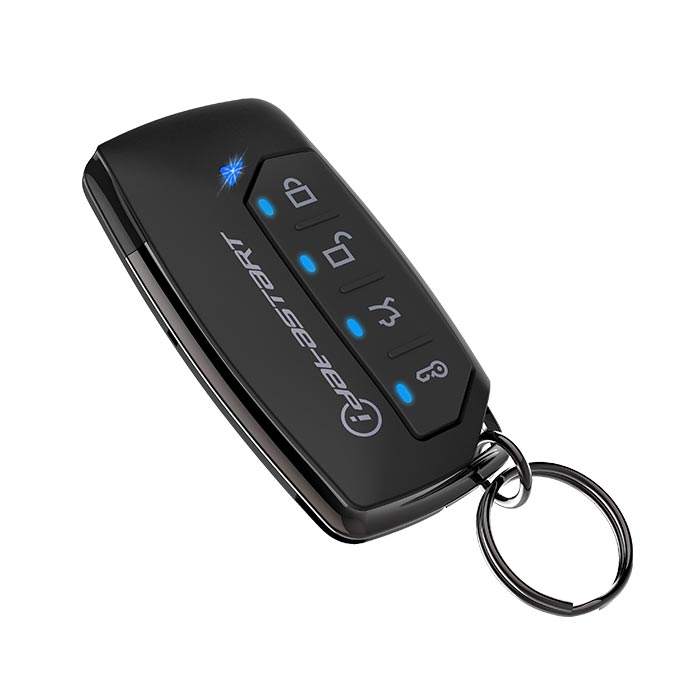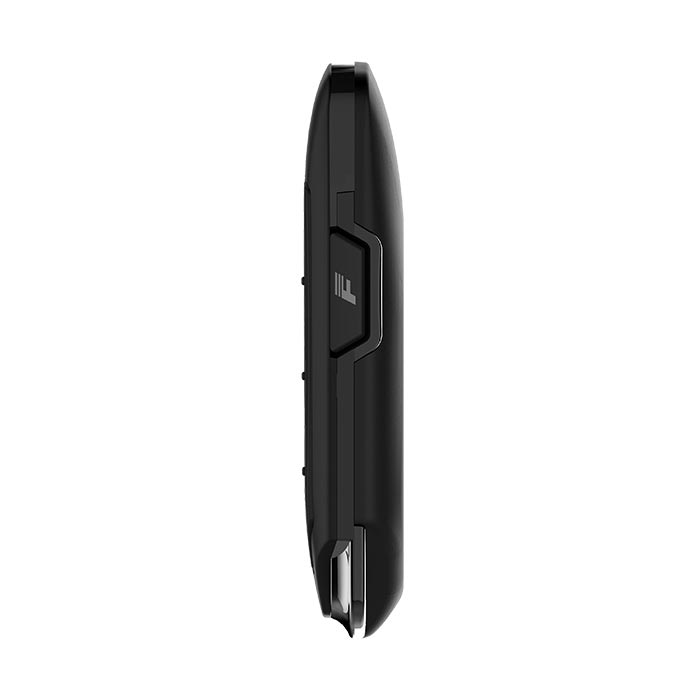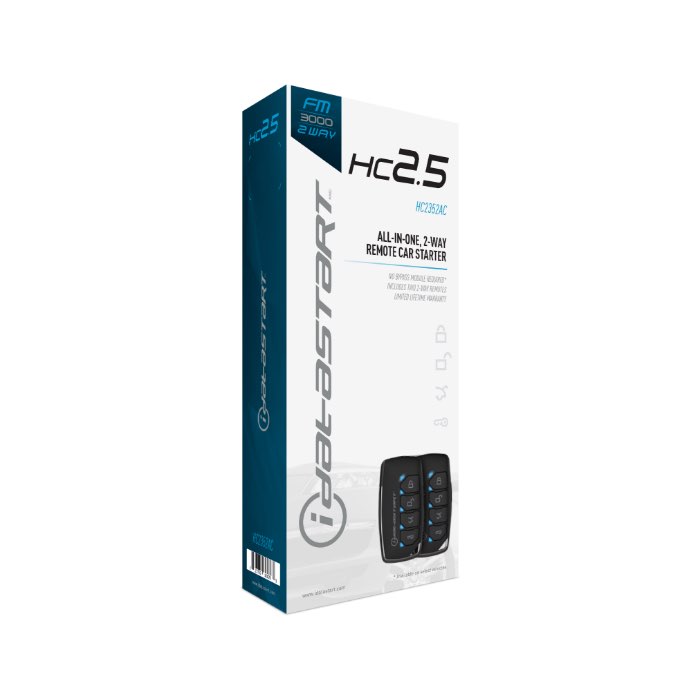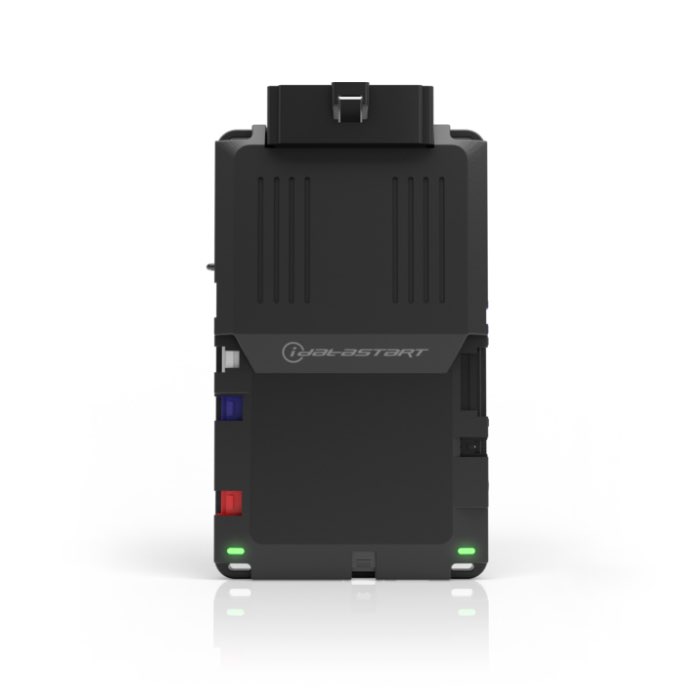 HC2.5
2-Way LED Universal Remote Start System
---
Model: HC2352AC
---
$329.99MSRP
All-in-one remote car starter system with two 2-way remote transmitters, capable of up to 3,000' of range. Remotes provide 2-way visual confirmation upon successful commands.

Works with most vehicles 1988 and up (automatic transmission only).
---
Check Vehicle Compatibility
---
Find a Dealer
Contact an iDatastart Retailer near you to request pricing and to confirm vehicle compatibility.
Features
Remote Start
Keyless Entry
OEM Fob Remote Start
Bypass Module Included
Compatible w/ DroneMobile
2-Way Confirmation
Works with Most Vehicles (1988-Present)*
1 Key(s) Required for Programming
No Key(s) May Be Required for Install
Up to 3000 Feet of Range
2 Remotes Included
FM Communication
1-Year Warranty
T-Harness Ready (Sold Separately)
* Additional parts and labor may be required.

Components
RF2350AC 2-Way, 3000' Remotes

CMHCXA0 Control & Bypass Module

ADS-AHR-HCX