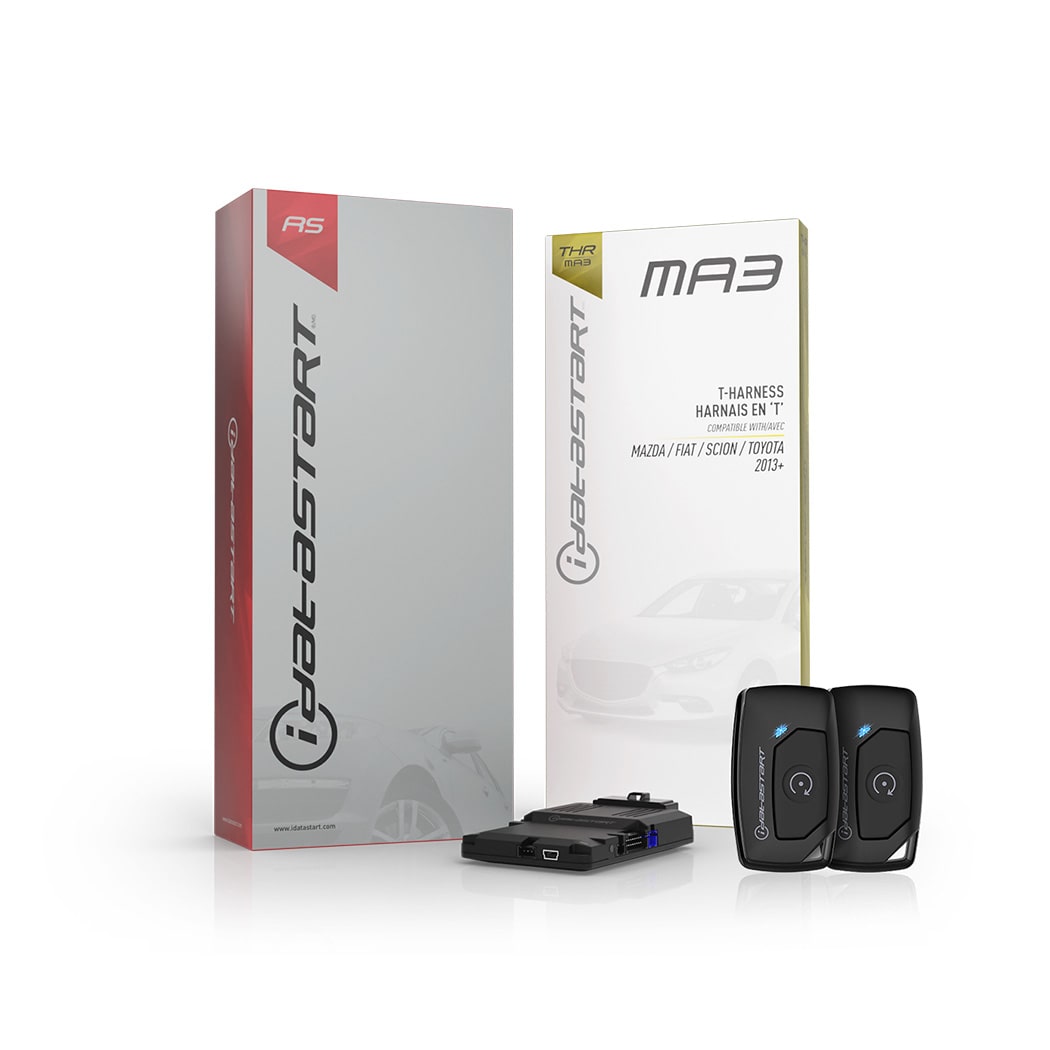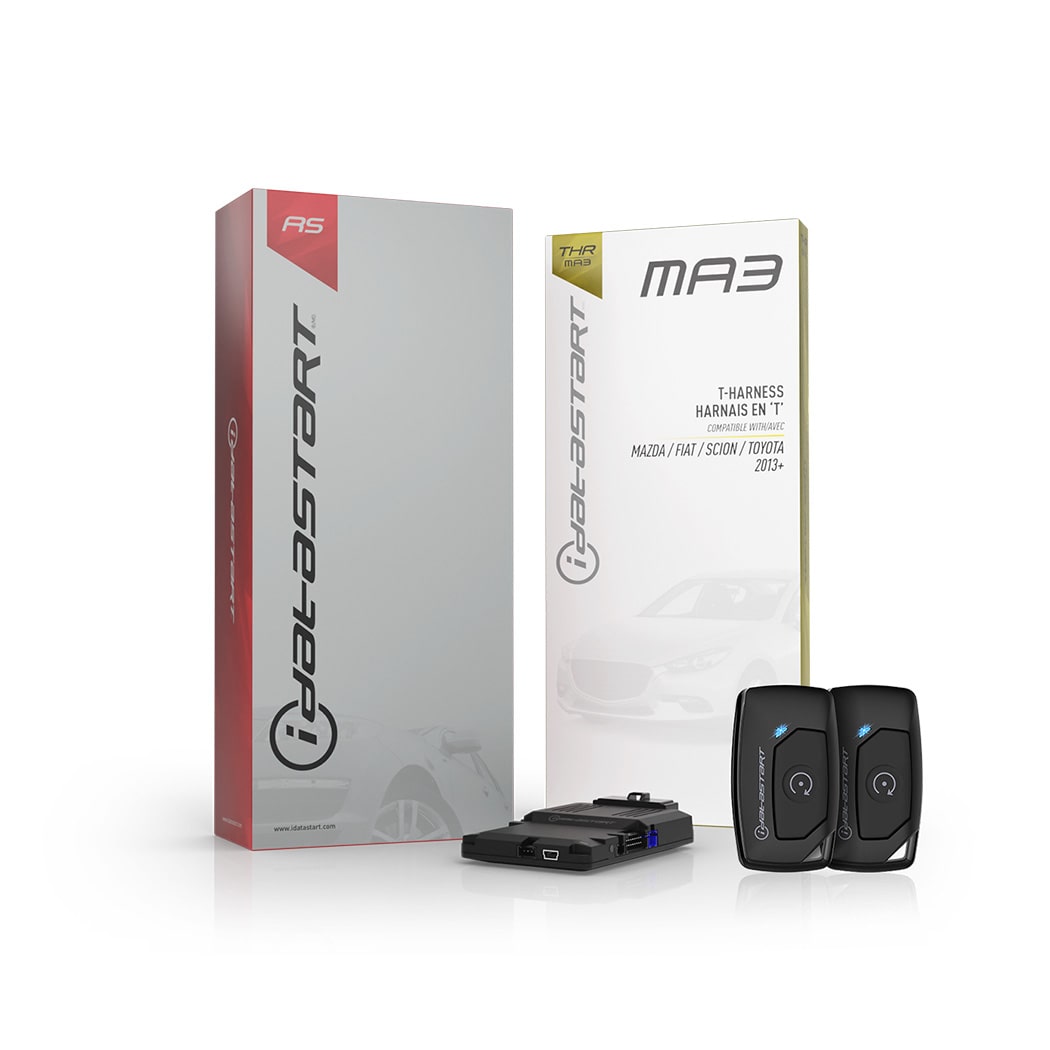 MA3 1-Way Remote Starter
1-Way, 1-Button Vehicle-Specific Remote Start for Mazda PTS 2013+
---
Model: HC1111A-MA3
---
$299.99MSRP
Vehicle-specific remote starter for Mazda models 2013+. Includes HCX remote start control module and MA3 t-harness for plug and play installation.
---
Check Vehicle Compatibility
---
Find a Dealer
Contact an iDatastart Retailer near you to request pricing and to confirm vehicle compatibility.
Features
Remote Start
Keyless Entry
OEM Fob Remote Start
Bypass Module Included
Compatible w/ DroneMobile
Mazda PTS 2013+
1 Key(s) Required for Programming
No Key(s) May Be Required for Install
Up to 3000 Feet of Range
2 Remotes Included
FM Communication
1-Year Warranty
Automatic Transmission Only
ADS-THR-MA3 T-Harness Included
* Additional parts and labor may be required.
Click here to view full vehicle coverage and product features.
Components
(2) RF1111A 1-Way, 3000' Remotes

CMHCXA0 Control & Bypass Module

ADS-THR-MA3 T-Harness