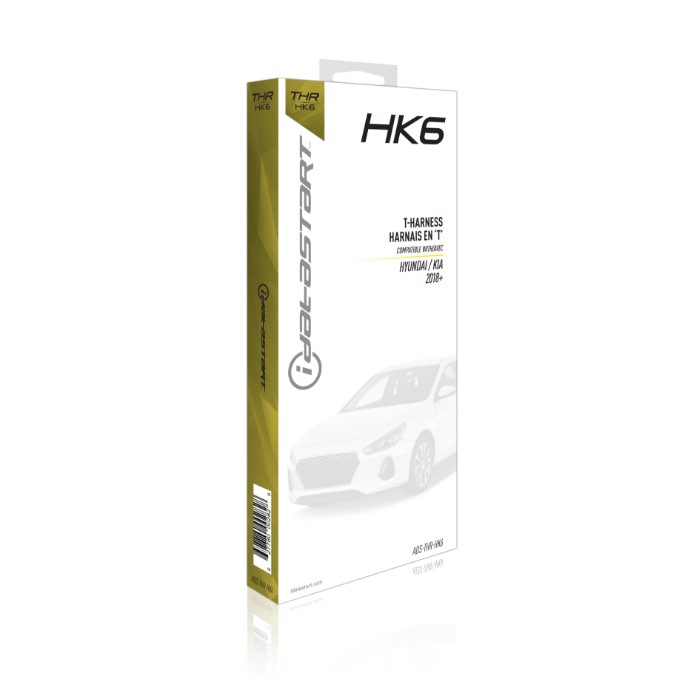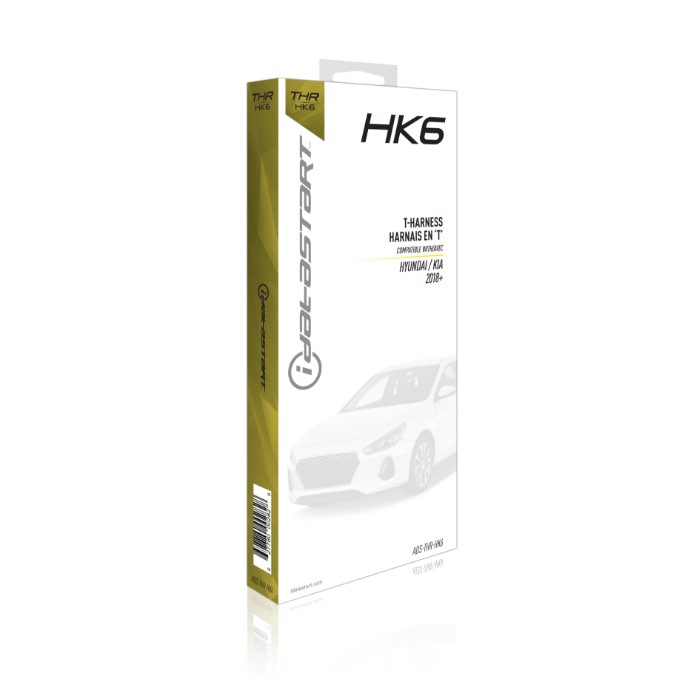 HK6 T-Harness
T-Harness for Hyundai/Kia Vehicles 2018+
---
Model: ADS-THR-HK6
---
$99.99MSRP
Reduce installation time and plug directly into vehicle factory connectors with a remote start t-harness! The HK6 T-Harness is for select Hyundai and Kia models 2018 and up.
---
Check Vehicle Compatibility
---
Find a Dealer
Contact an iDatastart Retailer near you to request pricing and to confirm vehicle compatibility.
Features
Works with select Hyundai and Kia models 2018+
1-Year Warranty
Works with CMHCXA0, HC1151A, HC2352AC, HC3452A, HC3452AE, and HCX000A
Streamlines installation on Hyundai/Kia vehicles*
* Additional parts and labor may be required.

Components
HK6 T-Harness