iDataStart Buying Guide
---
---
What is iDataStart's Best Remote Starter?
---
Do you have a Smartphone?
---
Do you need a T-Harness?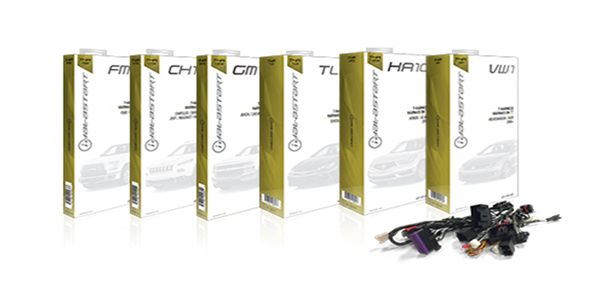 As vehicles become more advanced, safely integrating aftermarket products has become more challenging for installers. To solve this, ADS has developed iDatastart T-harnesses, which are vehicle-specific wiring kits that make remote start installations easier and more reliable. While they are not necessarily "plug and play", they do greatly reduce the number of hardwired connections required for installation.
iDatastart boasts the industry's largest selection of vehicle-specific t-harnesses. If keeping your vehicle in its original condition is important to you, ask your installer about using a t-harness!
---
Where to Buy iDatastart
iDatastart remote starters and accessories can be purchased from any authorized retailer in Canada and the United States. Buying your system at an authorized retailer ensures that your purchase is properly and safely integrated with your vehicle.
At this time, our U.S. Dealer Locator is currently under construction. If you'd like to request more information about iDataStart, please complete this form.